FREE Software
Article Published by Marc Liron - Microsoft MVP
On this webpage you will find links to current FREE software for your windows computer or laptop.
But do remember that sometimes free does not offer all the features you will need or expect!
PLEASE pass on this page you your friends and family...
Free Software and Games from PermissionResearch!
PermissionResearch collects information that is used by a U.S. based market research company that is a nationally-recognized authority on Internet and general economic trends. Major media outlets such as the New York Times, the Wall Street Journal, and CNBC routinely cite this data.

In exchange for having your Internet browsing and purchasing activity observed, members have access to FREE software downloads and other benefits including:

Free online disk storage
Free software to password protect important documents and folders
Free software to help maintain online privacy
Over 450 free online games
Free screensavers
Free sweepstakes entries
Points redeemable for merchandise and gift cards

Membership is free and members personal information will remain confidential in accordance with their strict privacy policy.
Make Your Opinion Count, Join PermissionResearch!
FREE Anti-Rootkit Software!
Rootkits are a relatively new technique for hiding malicious software on your computer. They render malware invisible to some security software, but these 2 programs should find them! (You only need one of them installed if your current Security suit does not offer protection against Rootkits.)

The SOPHOS Anti-RootKit CLICK HERE
The AVG Anti-Rootkit CLICK HERE
The McAfee Rootkit Detective CLICK HERE
FREE Antivirus Software!
If there is one security software that you can NOT afford to have on your computer it is an Antivirus product!
Below are 2 such FREE programs for you to consider using if you do not already have an anti-virus package installed. HOWEVER I really do recommend that you install a retail package that comes with a years subscription of virus updates to make sure you are FULLY protected!

Comodo FREE Antivirus Software CLICK HERE
Avira FREE Antivirus Software CLICK HERE
FREE Anti-Spyware Software!
Most PC's get infected with spyware at some point. Removing this unwanted and potentially threatening software is relatively easy with the right program. As ever you get what you pay for and the 2 free programs here will do a fine job. However if you want more reassurance then purchase a professional package that comes with a subscription service to the latest threats and software updates!

AVG FREE Anti-Spyware CLICK HERE
SpyBot FREE Anti-Spyware CLICK HERE
FREE Firewall Software!
A Firewall controls the Internet traffic that comes in and out of your computer and helps keep your system safe online. Here are 2 great free options to replace the Windows firewall:

Zone Alarm FREE Firewall CLICK HERE
Ashampoo FREE Firewall CLICK HERE
FREE Software Update Monitor!
Keeping your software and device drivers up to date can help prevent problems and secure your system against hackers. here are 2 great software utilities to help. Both are XP and Vista capable and both cover most software available but you may consider installing both utilities if one does not have all your software in its database!

The Secunia Personal Software Inspector CLICK HERE
The UpdateStar CLICK HERE
FREE Windows Services Guide!
Grab a FREE copy of my unique Windows XP & Vista 4 Part Guide to "Windows Services" - Yours FREE With each purchase of:
The Windows Media Player DVD Plugin
or
WinDVD 9 Video Playback Software

FREE 14 Day Music Trial!
Rhapsody: 14-day Free Trial!

Gives subscribers unlimited access to listen to more than 250,000+ albums, 80,000+ artists and 4,500,000+ songs.

I hope you got something useful out of visiting this website today?
Make sure you sign up for the FREE Newsletter and checkout the Main Index for a growing list of articles you are going to find informative!
Kind Regards
Marc Liron - Microsoft MVP
http://www.marcliron.com
Sign up for VCP-410 training to update your technical knowledge and become IT expert with one of the latest mcp or cissp certification.
Got Yours Yet?

5GB of free online file backup for members of PermissionResearch. Protect your music collection!
-------------------------
Over 450 free games! Become a PermissionResearch member and enjoy them all!
-------------------------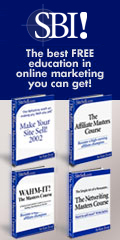 CLICK HERE!

-------------------------